Let's admit it, whether your last move was international or across the country, you probably said the word 'Never again!' every moment during the long and hectic days.  This post will prepare you for the big move, and offers tips you need to know to make your move seamless.
1. Get organised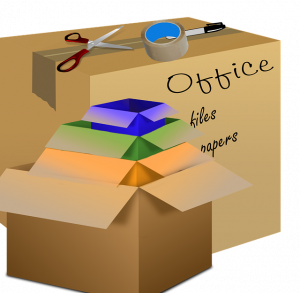 Packing takes time, get organised early and don't leave anything until the last minute, as that will take you x10 as time. Chances are you have up to 60 days to move, so make a plan and list all priorities, and don't procrastinate! 'The early bird catches the worm' so start planning as early as possible to avoid problems.
2. Make a list
Before you even move a box, write it all down, and save the drama of last minute disasters. Create a list including numbers and then place a number on every box packed and list the contents on your list. We suggest keeping a soft copy on your computer, so you can never lose that checklist, or have it ruined by your childrens crayons.
3. Set your move strategy
Plan how to move from point A to point B, of course logistics all depend on the distance. If you're moving across country, simply rent a truck for the day or a moving company. If it's an international move, you need to find a trusted logistics company that can handle it with care. Communicate with your moving company and explain all the requirements and expectations before booking to avoid any miscommunication that could lead to  a stressful move, which is the last thing you need. Make sure you constantly update them, as they should be aware of all details in order to estimate your total move time and cost, and be properly equipped.
4. Don't be a hoarder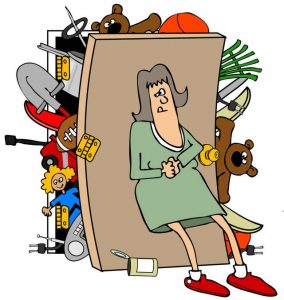 That dress that you've had for a decade but never wear, your teenegers toys from 20 years ago… Seize this opportunity to get rid of items you no longer use. We know it's hard, but trust us, you will be well organised, cut down cost and time,  and have more space at your new home. Have a yard sale, or donate them, recycle or anything that is possible, just let go.
5. Update your address
Two weeks prior to the big move, change your address. Start with companies or banks, and you can divert any mail going to your old address. Leave a few behind with the people who will move into your old home so they can forward anything that gets delivered to them for you.
6. Label it
With a dark marker, label all sides of the box so whoever is carrying it can easily know what is in it.  We suggest using different colours, categorise items to make it easier to organise for unpacking and adding the destination room. For fragile items, make sure it is highlighted well as we all know, at least 3 items end up broken. Make sure you establish a system, if there are more than one packers.
7. Enough Supplies
You won't believe the number of boxes you will need, and this makes the whole process easier, make sure to get boxes in assorted sizes. Let's have a social impact whilst moving, by supporting the environment.  Ask your neighbours or stores nearby for cardboard boxes, bubble wrap, etc…  they don't need.
8. Re-use
A smart choice is using your luggage, you eventually will move them, so why not benefit from its space. For delicate items, use your clothes instead of bubblewrap, to ensure protection of delicate items. Make sure to avoid packing things in garbage bags, as someone could accidentally throw them out on moving day thinking it's trash.
9. Inventory
Make sure after you have labelled everything, and have a record of all your household items. This is a must if you're hiring a moving company so you can easily track in case something goes missing. Create a sheet with the contents of each box and place it in it, so when you open it, you can count all items and confirm nothing is missing. No one likes Houdini stunts!

10. Pack a survival kit 
Unpacking takes time, and sometimes you need essentials on your moving day that could be a lifesaver. Keep one or two boxes aside for essentials: cleaning supplies, light bulbs, toilet paper, garbage bags, a change of clothes and your toiletry bag,
11. Treat your movers
Whether you hired a company or your friends and family helped you, make sure to pamper them as an appreciation for helping you through this tough process. Make sure snacks and beverages are available for them to energize, specially if it's a hot summer day.